Welcome! My name is William Wang, an experienced Lijiang English speaking driver guide with a car in Lijiang city, Yunnan province, PRC.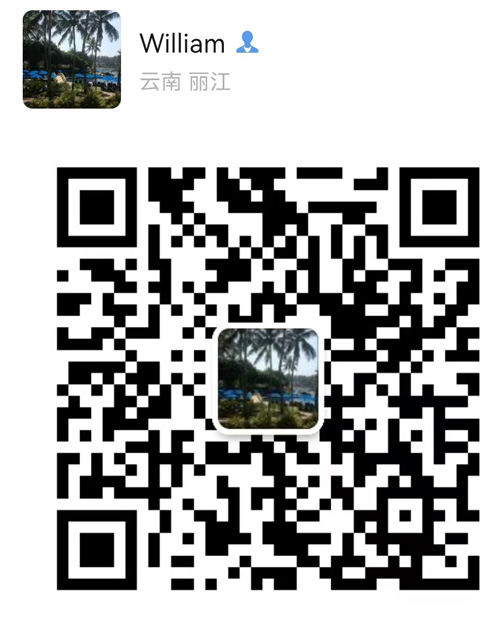 QR Code of William's wechat
My colleagues and me are the region's leading eco-tourism and cultural-tourism operation, specialising in taking you to no-touristy places.
Traditionally in Lijiang, the only way to take a personalized tour is to hire a limousinne or minibus, a driver and a guide. That can get pretty expensive.
Why pay for a driver—and again for an English-speaking guide? We combine the two (enclosed in a comfortable automobile or minibus) to save you money and make the experience both more personal and enjoyable.
Why Choose Us:
1,The very reasonable price, Non-shopping stop, no hidden cost.
2,100% private, we will not pick up anyother tourists join your group.
3,Very experienced guide driver with high standard of service.
4,Comfortable air-condition vehicles.
We believe "While not all things are prefect, we can make your trek perfect for you."